Meet Dan Hoopes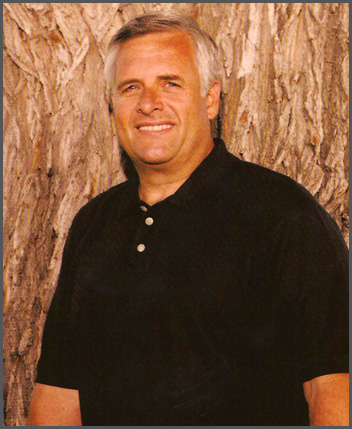 Dan Hoopes was born and raised in Star Valley, Wyoming, but has lived in St. George for nearly 30 years. He has been involved in different aspects of construction during that time. He has had his General Contractors license for many of those years. Dan has participated in the building of nearly 500 homes in this area, ranging from starter homes to million dollar homes, as well as small commercial.
He is competent in all areas of building. Dan is very easy to work with and communicates with the homeowners very proficiently. Dan is very honest and won't surprise you with hidden costs.
Dan loves St. George and has enjoyed raising his family here. He is married to LeAnne Searle Hoopes and has five children. Dan is pleased to offer his services to those seeking a well built, beautiful home.
BUSINESS INTEGRITY AWARD
In conjunction with the Institute for Business Integrity at Dixie State College, the St. George Area Chamber of Commerce proudly presents the Business Integrity Award to Dan Hoopes of Hoopes Construction.
"I was shocked. It's an honor and I hope I can live up to it," says Dan after being told that he was the recipient. The mission of the Institute for Business Integrity is "to provide a special ethics resource to the college and community at large … to promote not only the importance of ethical business practices, but the willingness and efforts made by outstanding businesses and organizations to ensure that our marketplace remains fair and honorable."
Dan says that he has tried to maintain integrity in his business, defining integrity as keeping your values high and being honest in your dealings with your fellow man.
"I think in any business it's easy to cut corners, to make things cheaper, but I think you want to do the best job working for the people as you can."
Dan's emergence as a contractor in the St. George area wasn't an easy one. After moving to St. George in 1984, Dan started out framing, and doing concrete and finishing work. He eventually received his contractor's license, but says it "took a while to break into the construction market."
But now nearly 30 years later, Dan has seen the area explode and enjoys and is thankful for the opportunity to work here.
Originally from Wyoming, Dan was going to be a rancher until he decided that he was better suited for construction. So, Dan left the ranching and cold of Wyoming, for the warmth and red rocks of the desert.
Before finding his niche in construction, something he knew the most about, Dan worked in oil fields, on power lines, and in sales.
Now with nearly 500 homes to his credit, Dan says that driving through neighborhoods and seeing homes that he has helped build "makes me feel like I've accomplished something."
Dan attributes his success in the business and construction world to "the great people here in St. George and Southern Utah. It's like coming home."